Not sure why, but I had the urge to make the system bigger even before it was live. On a bit of a spur of the moment purchase, I grabbed a complete Nissan Leaf pack from www.lithium-power.com.au for $3250 delivered from Perth.
My first surprise was the seal. In many videos I had watched on youtube the lid was sealed on with some sort of very sticky glue and a lot of work was required to separate the lid from the case, however in this pack a simple rubber seal was used and the lid lifted straight off. It was all to easy.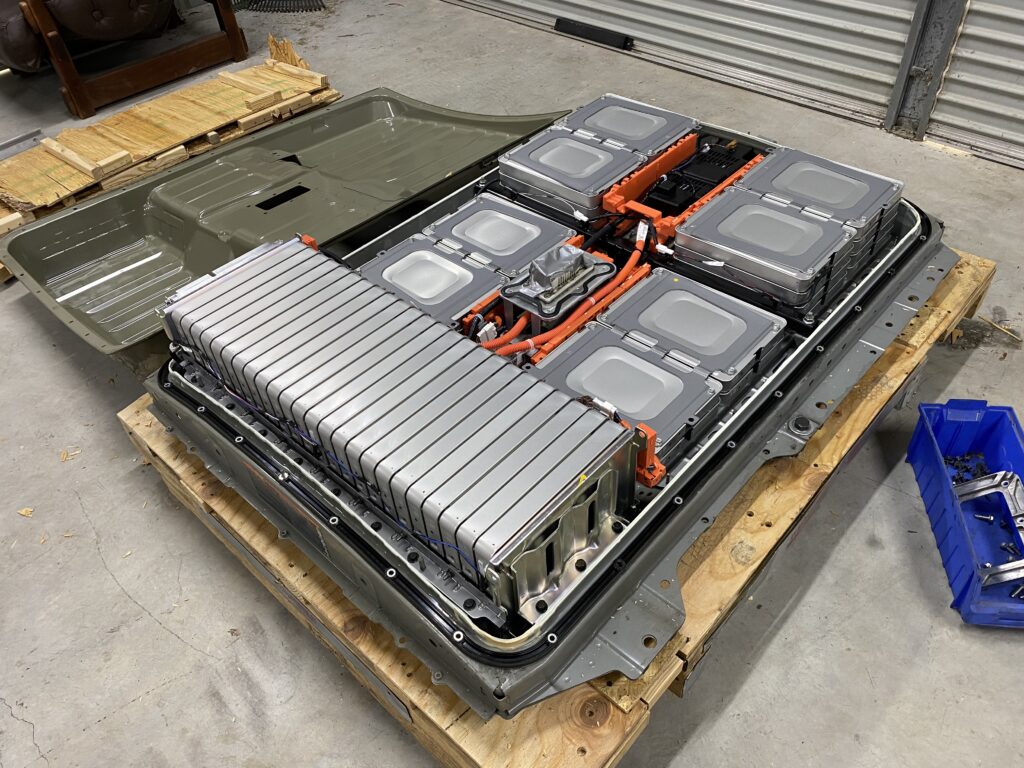 The first piece to remove was the top bar joining the two side packs.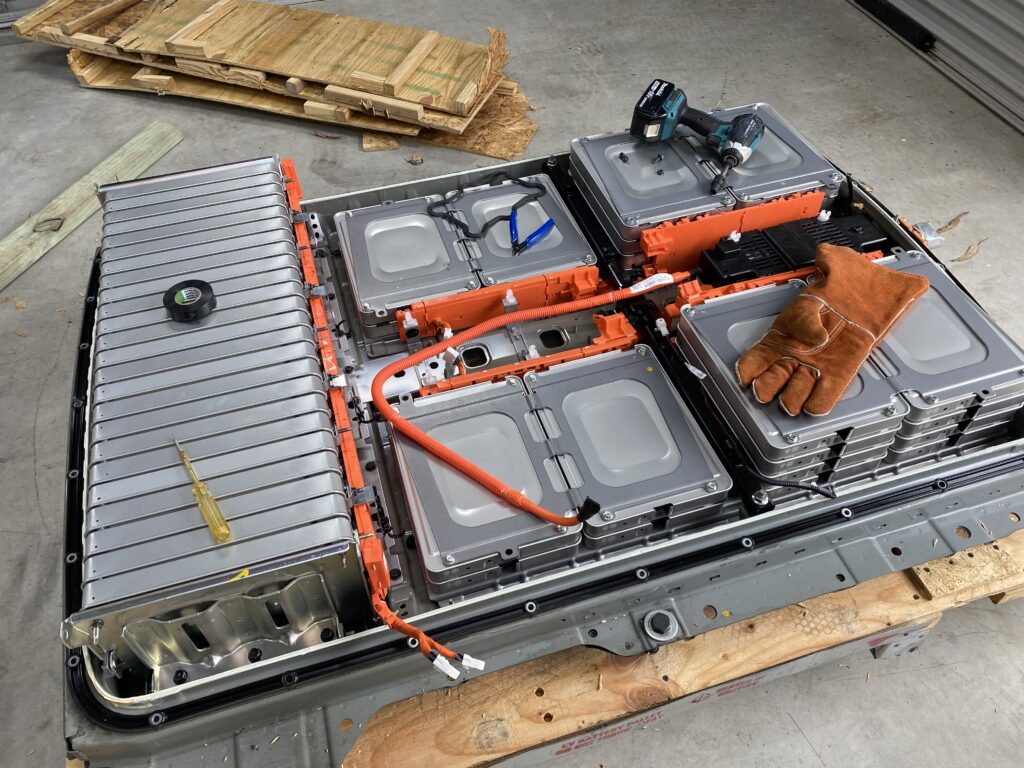 I will now test each module and the results will be added to the spreadsheet and I will summarise here once complete.
Note: So far, testing indicates each module has on average 32.2ah capacity. This is disappointing but still usable. So far the highest has been 33.83 and the lowest 31.17 – so each module appears to have degraded evenly.