Tonight I spent about an hour cutting threaded rod to length (just about 1m) This should allow me to mount 200 modules if I use all 8 stacks. This requires 32m of threaded rod. I had all but the last 8m of it, so I cut it all and then test fitted a module on the top shelf.
I then used Loctite to secure the 16 rods into the base mount.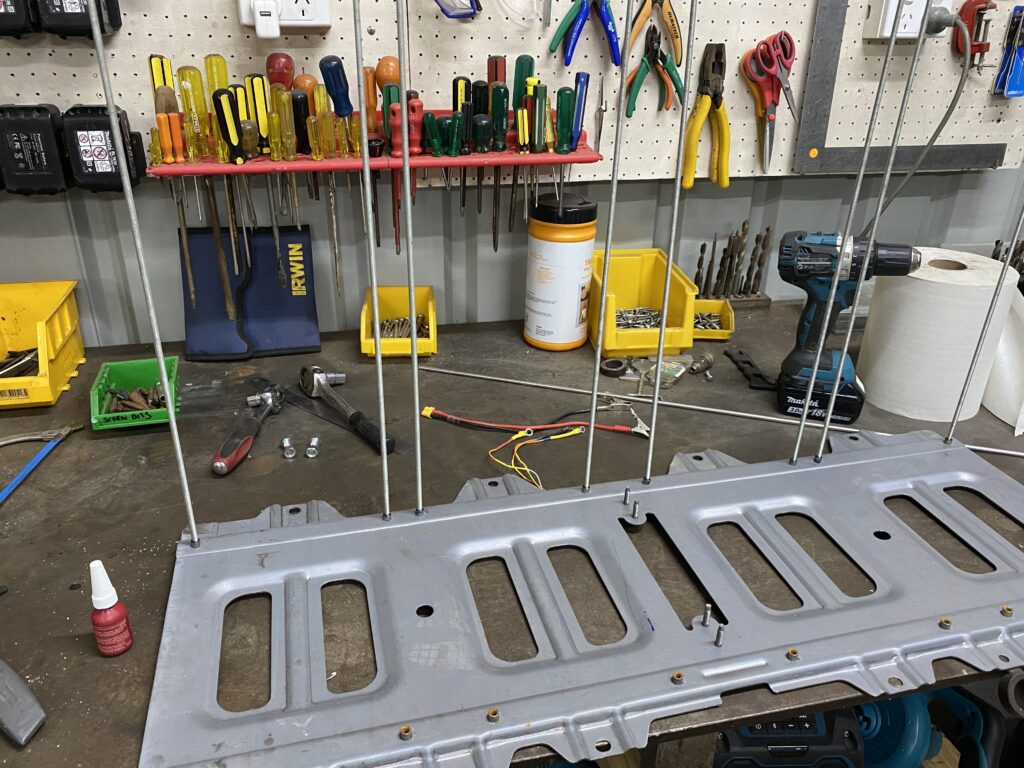 I then used some M8 bolts to secure the mount to the top shelf.
Tonight's completed progress:
Tomorrow I will purchase 8 more meters of threaded rod and complete the bottom shelf.