Adding more DC Solar Part 4 – Panel Install
Today I completed the install of the earth wire and the 6 panels. I started by adding the earth clamps to the rail and attaching the earth wire.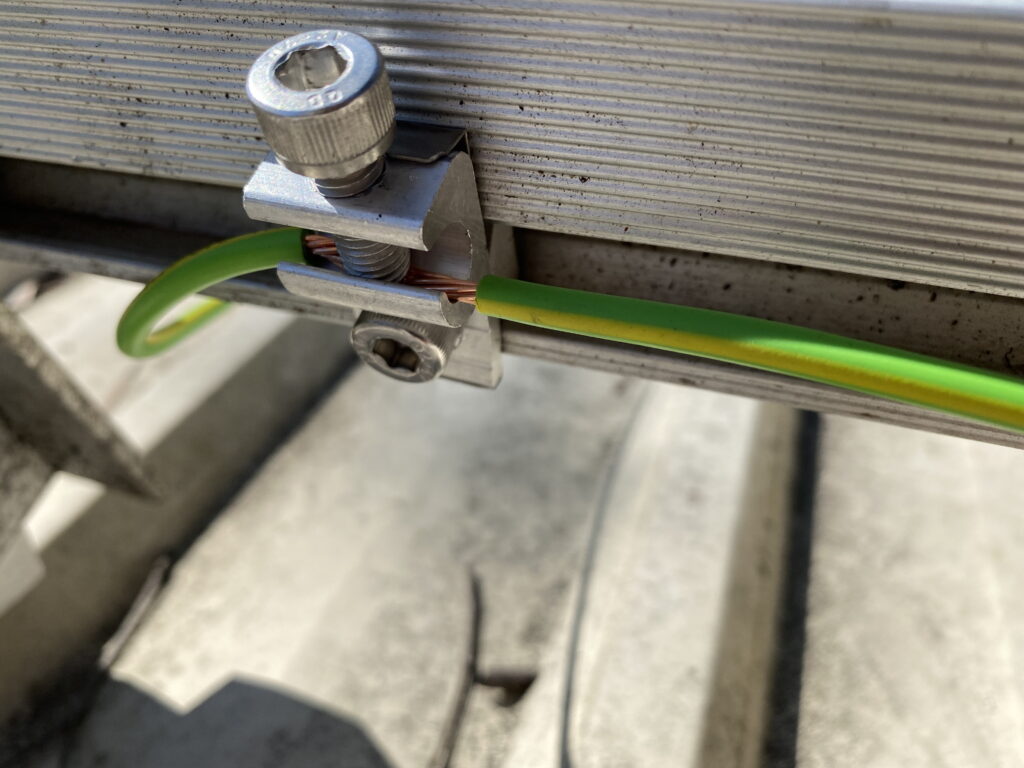 It's important to bond each rail to earth, and for there to be no joins in the earth wire. As I have four rails, I needed four earth clamps.
I then started adding the panels to the rails. This process was relatively easy. As long as you have a mate to pass up the panels!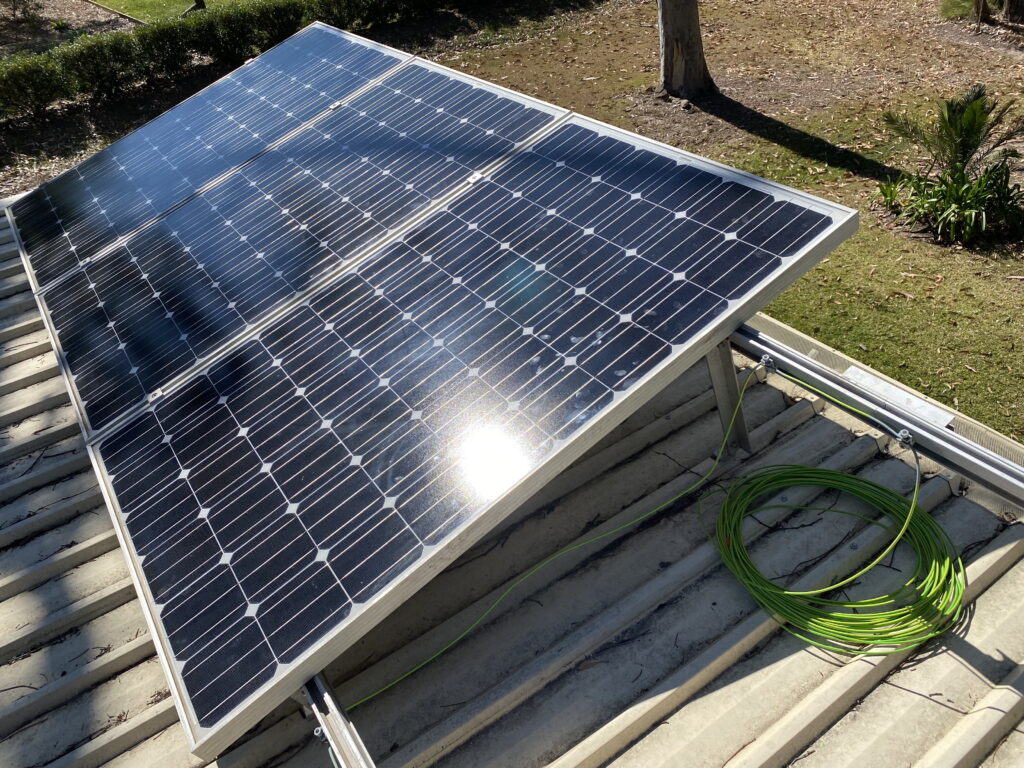 I then sprayed Galmet Dura Gal spray paint over the exposed copper to help seal it.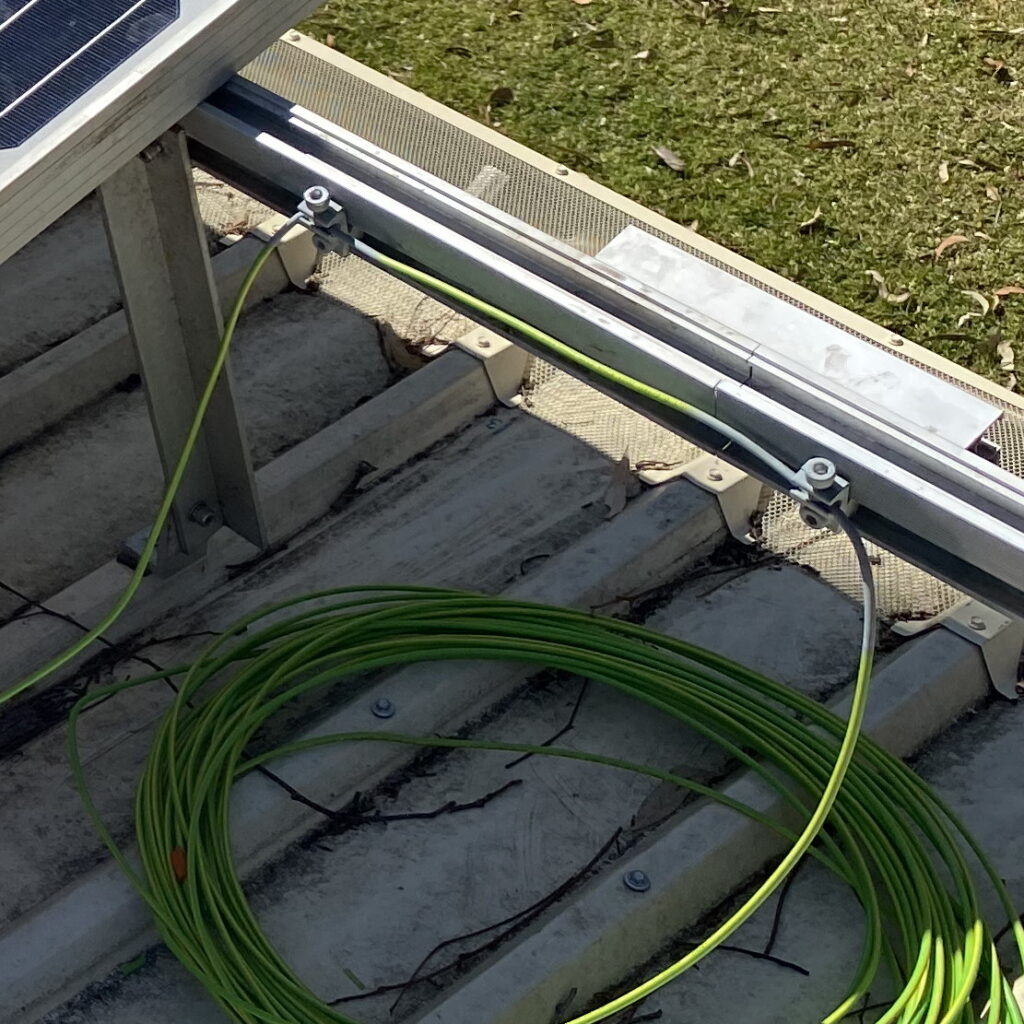 Here is what it looks like from underneath. I have tied up the wires for now so they don't get wet. I will hook them up this week when I have time.